Sandy Smith is proud to announce the endorsement of the National Right to Life PAC.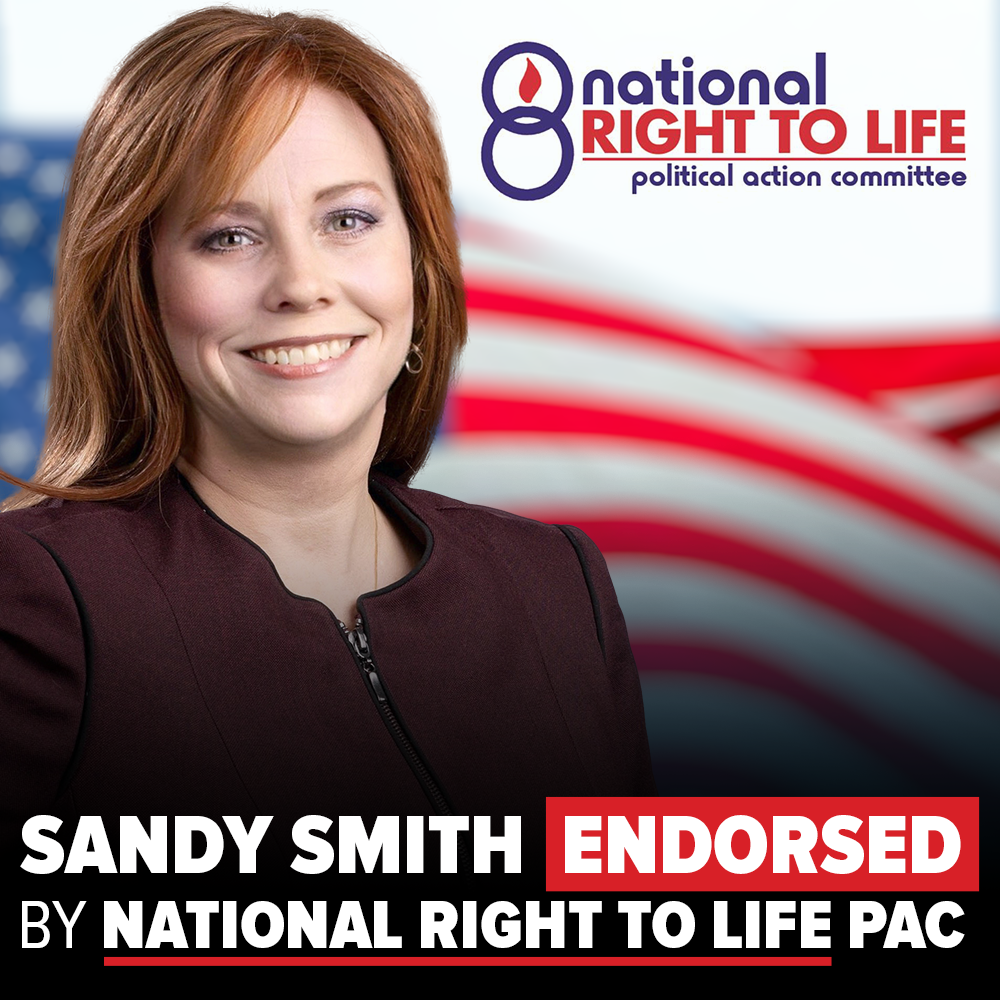 National Right to Life PAC said the following in their letter to Sandy: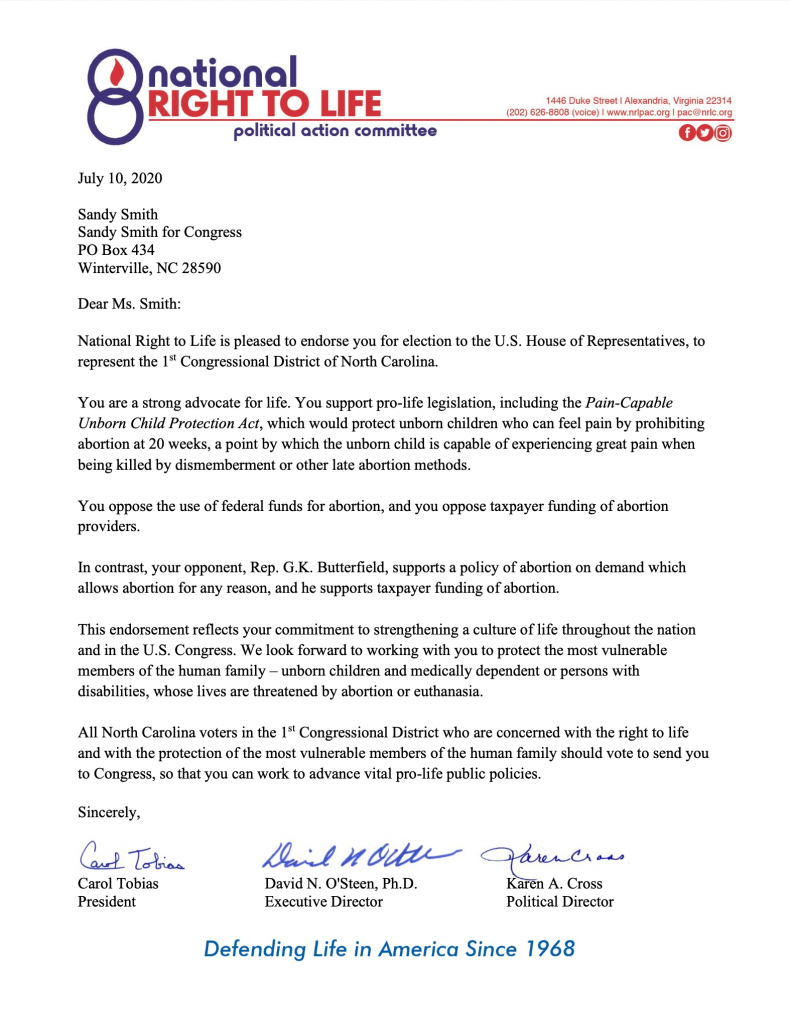 You are a strong advocate for life. You support pro-life legislation, including the Pain-Capable Unborn Child Protection Act, which would protect unborn children who can feel pain by prohibiting abortion at 20 weeks, a point by which the unborn child is capable of experiencing great pain when being killed by dismemberment or other late abortion methods.

You oppose the use of federal funds for abortion, and you oppose taxpayer funding of abortion providers.

In contrast, your opponent, Rep. G.K. Butterfield, supports a policy of abortion on demand which allows abortion for any reason, and he supports taxpayer funding of abortion.