Sandy Smith is proud to announce the endorsement of the FRC Action PAC, associated with the Family Research Council.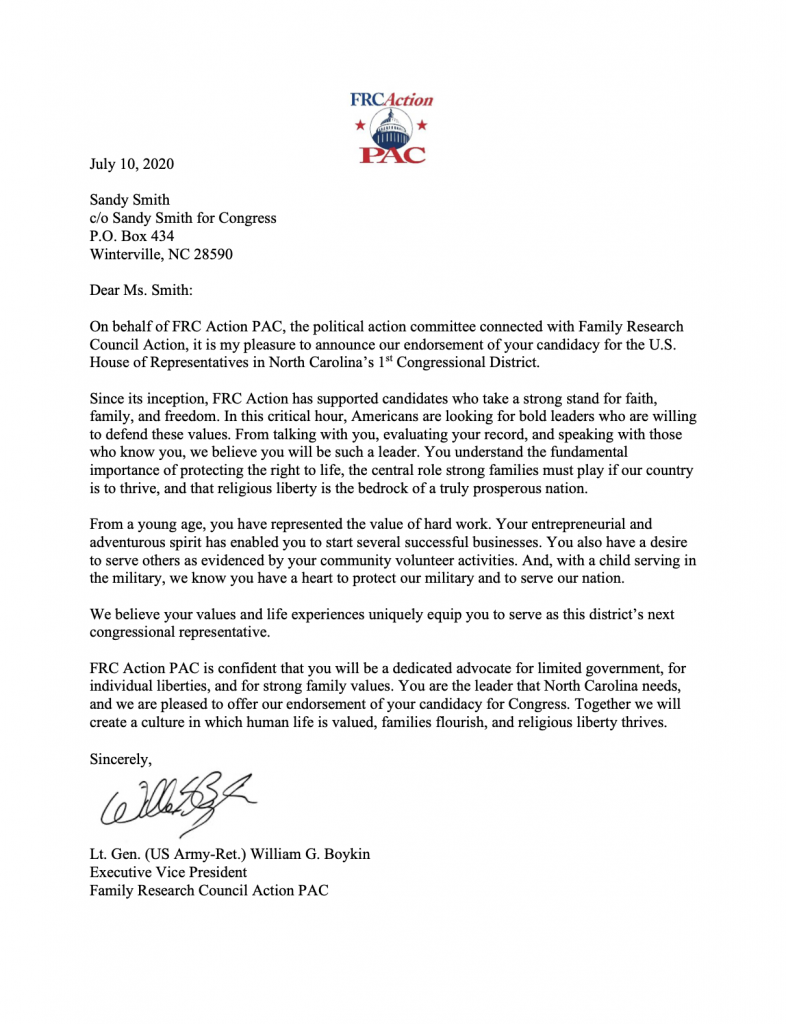 FRC Action PAC praised Sandy for "understand[ing] the fundamental importance of protecting the right to life, the central role strong families must play if our country is to thrive, and that religious liberty is the bedrock of a truly prosperous nation."
FRC Action PAC is confident that you will be a dedicated advocate for limited government, for individual liberties, and for strong family values. You are the leader that North Carolina needs, and we are pleased to offer our endorsement of your candidacy for Congress. Together we will create a culture in which human life is valued, families flourish, and religious liberty thrives.