A new poll released by the political research group, Morning Consult, shows North Carolina Senator Thom Tillis coming in with the lowest approval rating among all 100 senators in the United States Senate. Overall, Tillis had more people who disapprove of him in North Carolina than approve. Tillis is one of only five senators who had higher disapproval ratings than approval ratings.
According to AL.com's interpretation, he is the least popular senator based on approval ratings.
SEE LINKED IMAGES BELOW FROM AL.COM AND MORNING CONSULT RESPECTIVELY: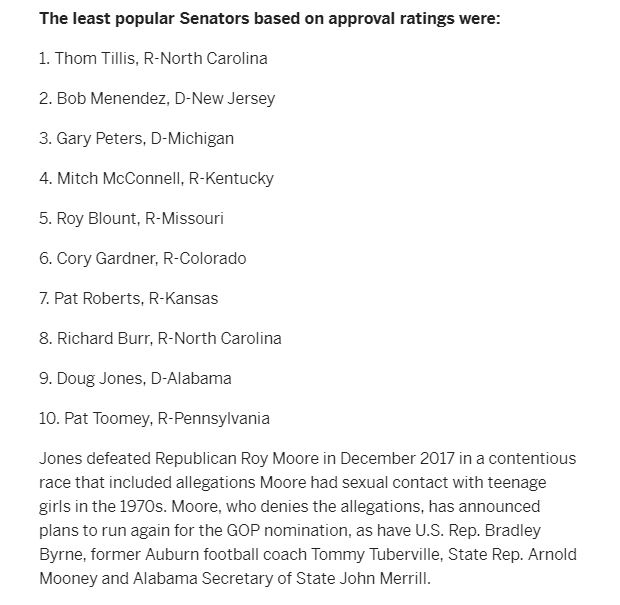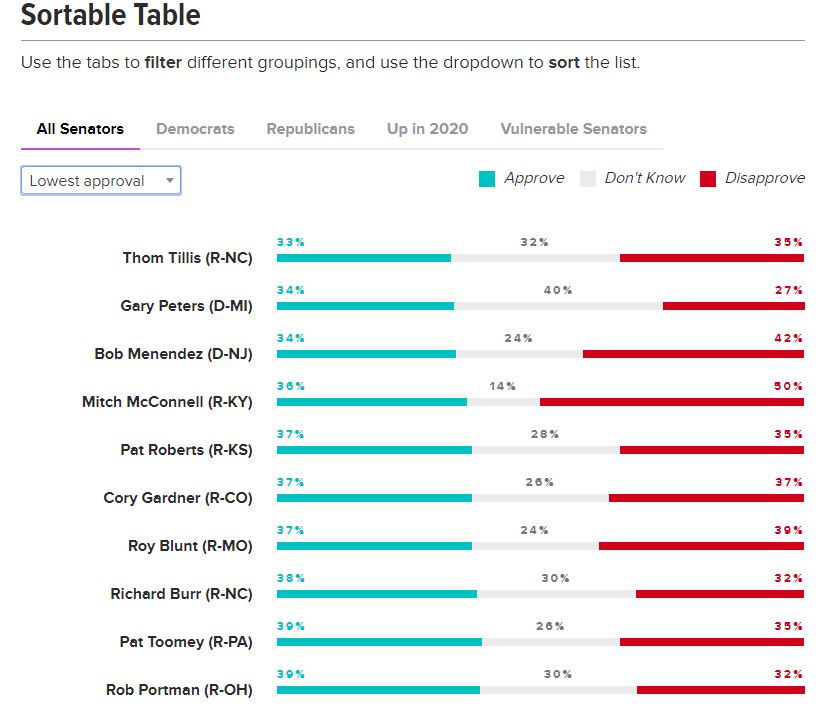 Tillis is facing a primary challenge in the 2020 election and these numbers don't bode well. For his part, he has been changing his tune slightly, likely due to the pressure. Since May, he has attempted to improve his approval ratings by drawing closer to President Trump. While it may help him, Trump voters have a long memory and don't forget people who try to protect Robert Mueller and go against the wall, a major cornerstone to President Trump's platform.
Read More: https://politicselections.com/poll-thom-tillis-approval-rating-lowest-in-the-u-s-senate/